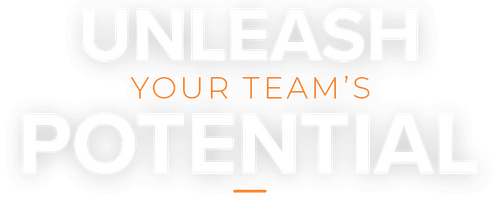 Ready to become a more effective leader, overcome organizational issues, and empower your team?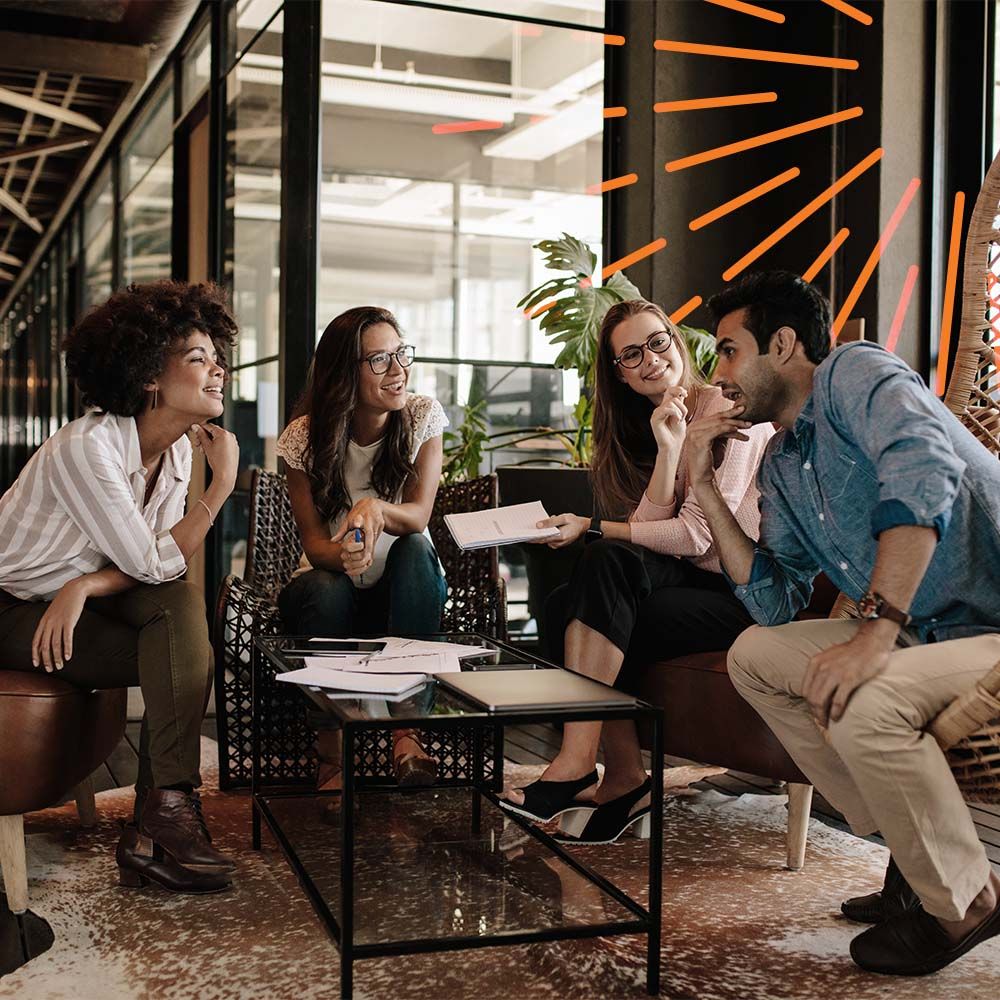 Grow Your Business with BrainSpark® Talent Development
To stay ahead of the competition, businesses need to invest in talent development in order to keep fresh ideas flowing and ensure their workforce has the ability to keep up with their business's growth. By aligning talent with strategy, businesses can make the most efficient use of their resources and better position themselves for success. That's why BrainSpark® has made it its mission to help businesses locate and develop individuals who have the potential to become strong leaders and employees and improve their skills through revolutionary talent development techniques. Get to know our talent development agency a little better, then contact us to start creating the leaders and workforce you need to help your business grow!
Brain Spark Talent Development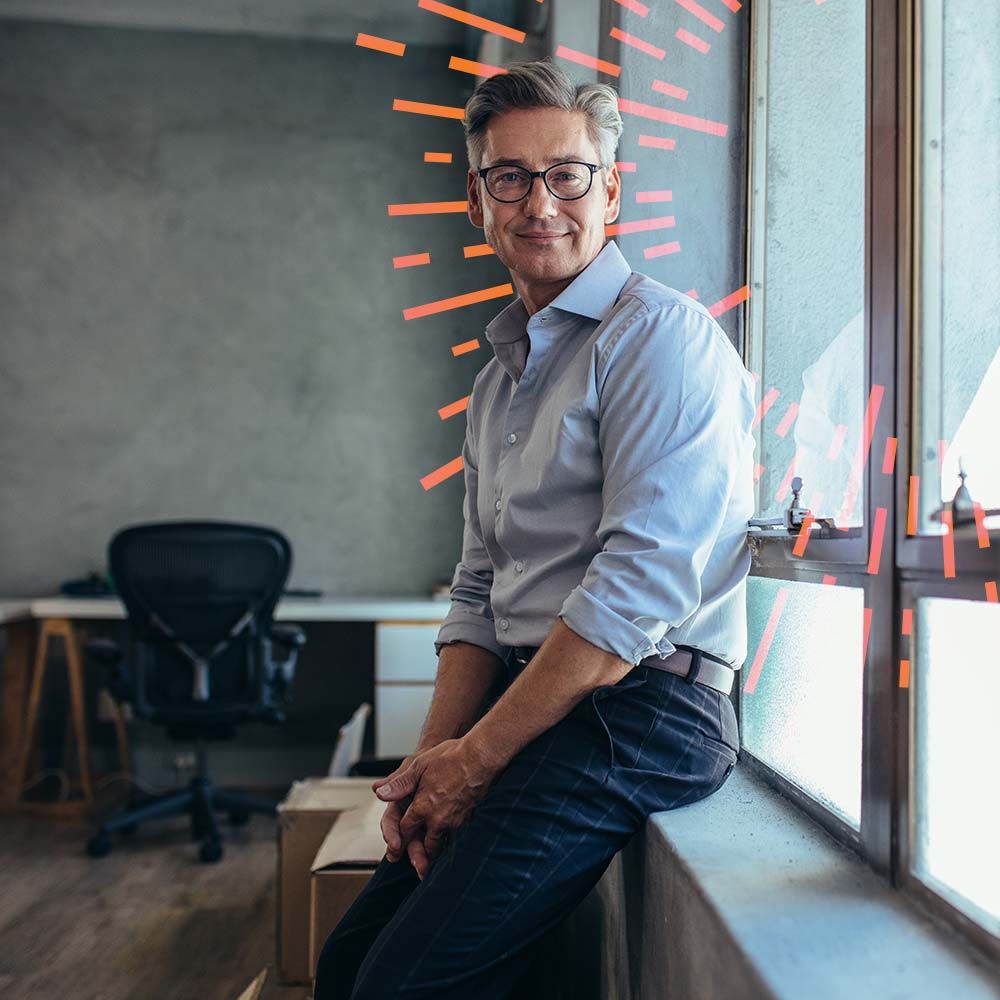 The Story of BrainSpark® Talent Development
BrainSpark® Talent Development is an employee assessment and talent development solutions company that helps businesses align talent with strategy; hire the best candidate more efficiently; and develop leaders, teams, and mission-critical employees. BrainSpark® serves clients across all types of organizations, industries, and sectors – from Fortune 500 companies to small businesses and nonprofits.
Whether you need to hire for an important position, promote from within, reduce turnover, improve team effectiveness, or develop current and future leaders, BrainSpark® can help you hire smart and build on the talent already within your organization. Schedule an appointment today to get started.
We Use Revolutionary Techniques
To Help You Find & Develop the Right Talent for Your Business!
When it comes to developing leaders, talent, and teams, it is crucial to take the right approach to ensure the right skills are cultivated in each individual. That's why each of our programs utilizes a unique training model to help us understand each individual's personality, skills, and traits so that we can determine the right approach to help them cultivate the skills they need to excel in their role. Here is a brief overview of some of the models we use.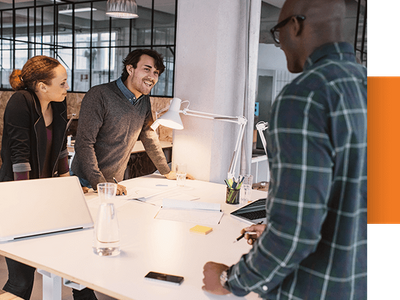 Everything DISC®
The Everything DiSC® model is a personality assessment that measures an individual's preferences and tendencies in four different styles: Dominance, Influence, Steadiness, and Conscientiousness. This model helps us to better understand how people tend to interact with others, what motivates them, and how they prefer to receive information. We utilize this model during our Talent Development program to help individuals get a deeper understanding of themselves.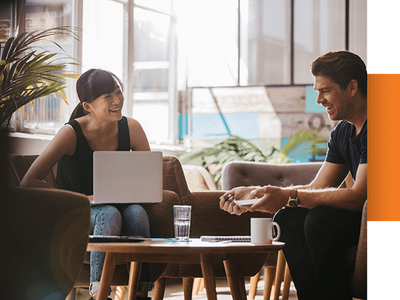 The Five Behaviors of a Cohesive Team™
The Five Behaviors of a Cohesive Team™ is a model that helps teams better understand how they work together. This model measures five key areas: trust, conflict, commitment, accountability, and results. We use this model during our Team Development program to help teams learn how to work more effectively together.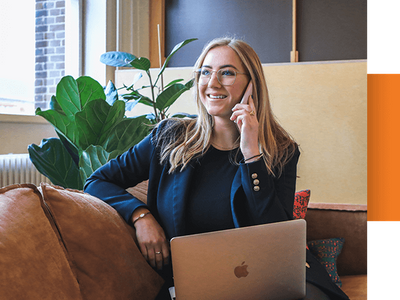 Work of Leaders Assessment Tool
The Work of Leaders Assessment Tool is a tool that helps individuals understand their leadership style. This assessment measures six key areas: vision, alignment, execution, engagement, adaptability, and learning. We use this assessment during our leadership development program to help individuals understand their strengths and weaknesses as leaders.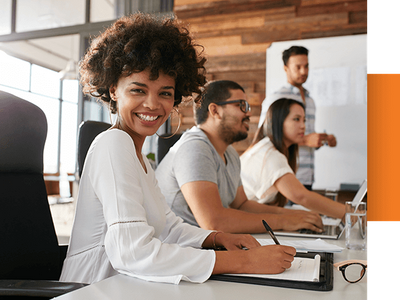 State of the Art Employee Assessments
When finding the right person for the job, we utilize optimized online assessments to help us identify individuals with the right skills and traits for the job. These assessments measure a variety of skills and traits such as:
Aptitude

Personality

Work Style

Interests

And More
This helps us to ensure that we are Hiring Smarter, rather than wasting time on dead-end interviews. By taking the time to understand each individual's strengths, weaknesses, and preferences, we are able to help businesses find and develop the strong workforce they need to grow.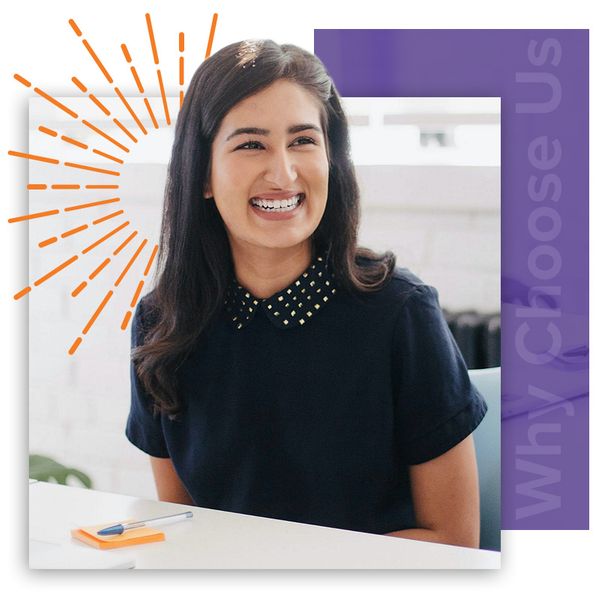 Why Choose Us
The reasons to choose BrainSpark® as your business's talent development partner are numerous. We have a long track record of success in helping businesses hire smart and develop their talent. We offer an intensive and highly detailed approach to your workforce development needs. And our team is passionate about what we do and dedicated to your success. This passion was originally cultivated by the BrainSpark® Talent Development Agency founder, Bob Dianetti.
Bob is a well-respected thought leader in the talent development industry. He has over 20 years of experience helping businesses hire for important positions, promote from within, reduce turnover, improve team effectiveness, and develop current and future leaders. Bob's passion for helping businesses succeed is evident in everything we do at BrainSpark®. Learn more about the man behind the mission and his accomplishments, then schedule an appointment to start developing your team!
Explore Our Programs
When you sign-up for one of our BrainSpark® training programs, you can expect to receive an intensive and highly detailed approach to your workforce development needs. Our top four engagement strategies not only utilize state-of-the-art training models to develop your current and future employees, but they also include a workforce audit, analysis, solution design, implementation, and evaluation of results. This allows us to track the progress of each program and evaluate its success. Take a closer look at what we have to offer below.
Sign  Up for Our Newsletter
Start Developing Your Team Today!
Whether you're looking to develop your leadership team, find and retain top talent, or need help with workforce development, we can help. BrainSpark® Talent Development Agency has the experience and expertise to help your business grow. Contact us today to learn more about our programs and how we can help you achieve your workforce development goals.